A kitchen backsplash is an essential component of any kitchen design. It protects your walls from spills and splatters and adds visual interest and style to your cooking space. However, choosing the right kitchen backsplash can be overwhelming with a wide range of materials, patterns and colours available. This article will provide a comprehensive guide to help you select the perfect kitchen backsplash for your home.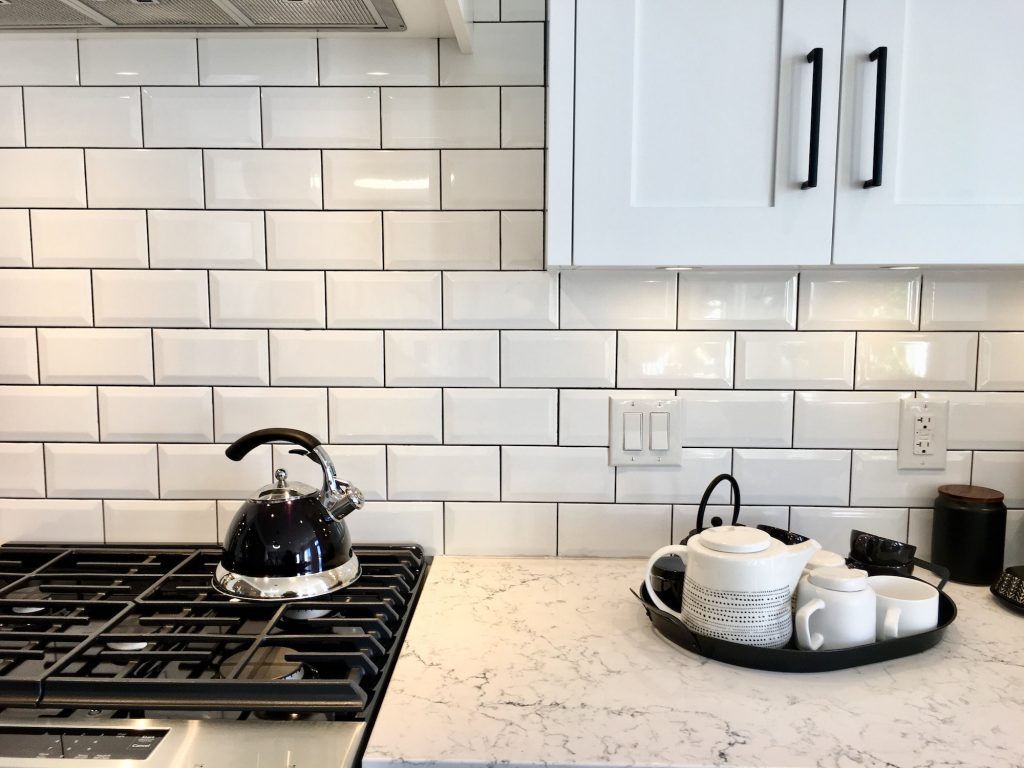 Consider the Functionality of Your Kitchen Backsplash
The first step in choosing a kitchen backsplash is to consider its functionality. If you're a busy cook who spends much time in the kitchen, you'll want a backsplash that is easy to clean and maintain. For example, a ceramic or glass tile backsplash is simple to wipe down, whereas a grout-lined backsplash can be more challenging to keep clean. Additionally, if you're looking for a backsplash that can withstand high heat, consider materials such as stainless steel or fireproof glass.
Match Your Backsplash to Your Kitchen Style
Once you've determined the functionality of your kitchen backsplash, it's time to consider its style. Your kitchen backsplash should complement the overall design of your kitchen, not clash with it. For example, a classic subway tile backsplash may be perfect for a traditional-style kitchen. On the other hand, if you have a contemporary kitchen, a sleek glass or metal backsplash would be a more appropriate choice.
Choose the Right Material for Your Kitchen Backsplash
Various materials are available for kitchen backsplashes, each with unique advantages and disadvantages. Some popular materials include:
Ceramic and Porcelain Tiles
Glass Tiles
Natural Stone Tiles (such as marble, granite or travertine)
Stainless Steel
Mosaic Tiles
Brick and Concrete
When selecting a material, consider your lifestyle and the overall style of your kitchen. For example, if you're looking for a low-maintenance option, glass or stainless steel may be the best choice. However, natural stone or brick may be a better fit if you're after a more natural look.
Measure Your Backsplash Area
Before you start shopping for your kitchen backsplash, measuring the area you want to cover is essential. This will ensure you purchase enough tiles or materials to complete the job. You may need to adjust your measurements if you're working with an irregular-shaped kitchen.
Budgeting for Your Kitchen Backsplash
The cost of a kitchen backsplash can vary widely depending on the material you choose and the size of your kitchen. To help you budget for your backsplash, consider the following:
The cost of the material
The cost of installation
Any additional tools or supplies you may need
It's also important to remember that the increased value can offset the cost of a kitchen backsplash it adds to your home.
Conclusion
In conclusion, choosing the right kitchen backsplash for your home requires careful consideration of functionality, style, material, measurement and budget. By following the guidelines outlined in this article, you can select a kitchen backsplash that not only enhances the look of your kitchen but also meets your functional needs.