As we spend more time at home, we begin to realize that our kitchens are the center of our homes. It's where we nourish ourselves and our families, where we entertain guests, and where we experiment with new recipes. The kitchen is also one of the most expensive rooms to renovate, so many homeowners put off upgrades until they become absolutely necessary. However, there are some unexpected kitchen upgrades that you can make that will make your life easier without breaking the bank. In this article, we will explore some of these upgrades that will transform your kitchen into a more functional and efficient space.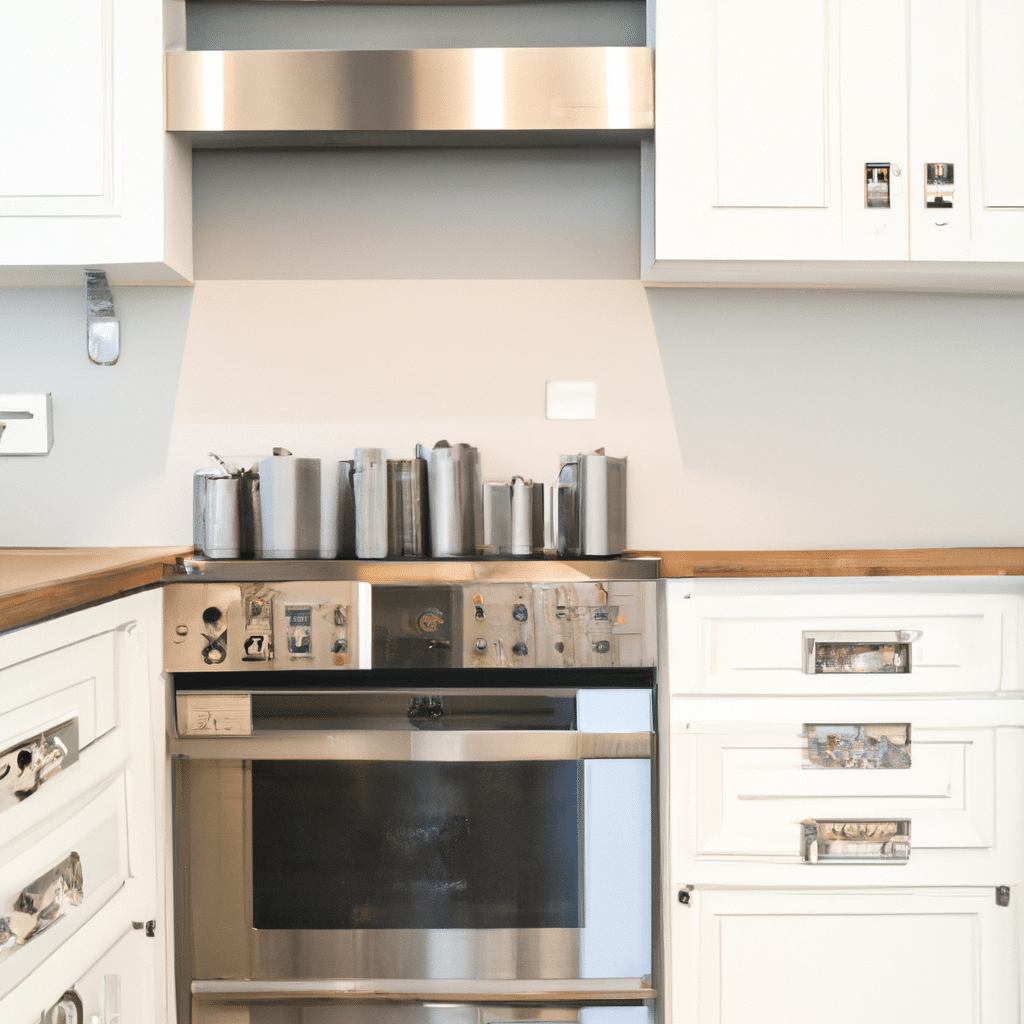 Upgrade Your Lighting
Good lighting is essential in any kitchen. It not only helps you see what you're doing, but it also sets the mood for the entire space. If your kitchen is dimly lit or you're relying on one overhead fixture, it's time to upgrade your lighting. Consider adding task lighting under your cabinets to brighten up your countertops and make food preparation easier. You can also install pendant lights over your island or dining table to create a cozy and inviting atmosphere.
Install a Pot Filler Faucet
If you're tired of lugging heavy pots of water from the sink to the stove, installing a pot filler faucet is a game-changer. This faucet is mounted on the wall above your stove and allows you to fill your pots without having to carry them across the kitchen. It's especially handy if you're cooking pasta or boiling potatoes on a regular basis.
Add a Pull-Out Pantry
If you're short on cabinet space, a pull-out pantry can be a lifesaver. These tall, narrow cabinets are designed to fit in between your existing cabinets and feature shelves that pull out like drawers. They're perfect for storing canned goods, spices, and other pantry staples. With a pull-out pantry, you'll be able to see everything you have at a glance, making meal planning and grocery shopping a breeze.
Upgrade Your Countertops
If your countertops are outdated or damaged, upgrading them can give your kitchen a whole new look. While granite and quartz are popular choices, they can be expensive. Consider using a more affordable material like butcher block or concrete. These materials are durable, easy to clean, and can add warmth and texture to your kitchen.
Install a Garbage Disposal
If you don't have a garbage disposal, you're missing out on a convenient and hygienic way to dispose of food waste. A garbage disposal grinds up food scraps and sends them down the drain, eliminating the need for a smelly compost bin. It's also better for the environment, as food waste that ends up in landfills produces methane gas, a potent greenhouse gas.
Upgrade Your Appliances
If your appliances are old or not functioning properly, upgrading them can make a big difference in your kitchen. Consider investing in a new refrigerator, stove, or dishwasher that has energy-efficient features. These appliances not only save you money on your energy bills, but they also help reduce your carbon footprint.
Add a Kitchen Island
If you have the space, adding a kitchen island can give you extra counter space and storage. It's also a great place for family and friends to gather while you're cooking. If you're handy, you can build your own island using stock cabinets and a butcher block top. Or, you can purchase a pre-made island that fits your space and style.
Conclusion
Upgrading your kitchen doesn't have to be a major renovation. Small changes can make a big difference in how your kitchen functions and feels. By upgrading your lighting, installing a pot filler faucet, adding a pull-out pantry, upgrading your countertops, installing a garbage disposal, upgrading your appliances, and adding a kitchen island, you can transform your kitchen into a more functional and efficient space. These upgrades are also affordable and can be done without breaking the bank. So, what are you waiting for? Start upgrading your kitchen today!